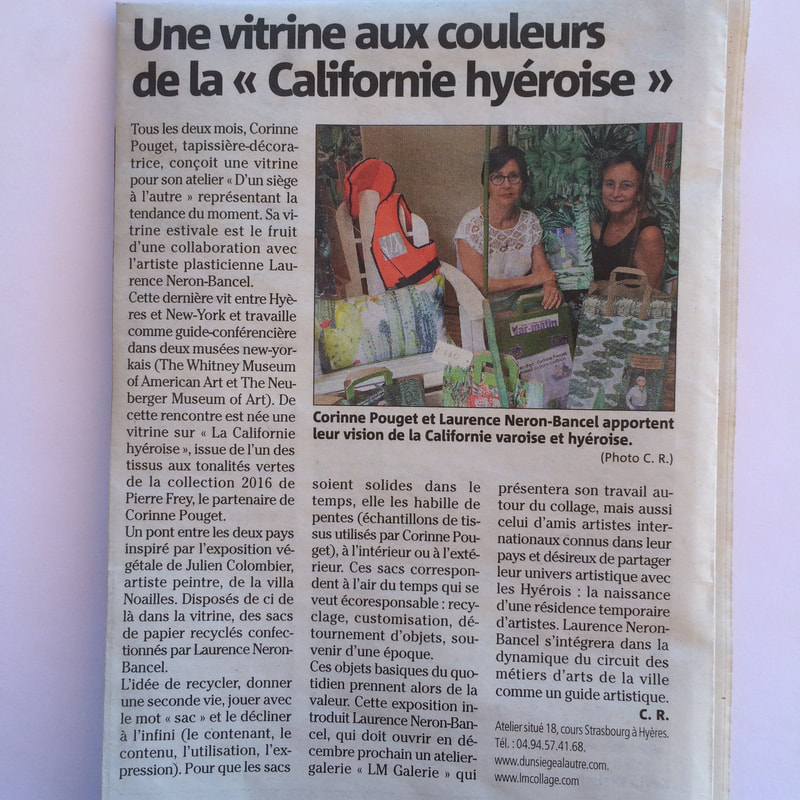 ETE 2016
vitrine chez
ATELIER
"d'un siege a l autre"
HYERES


---
---
ABOUT the exhibit "NEW SAINT HILAIRE"
The title "NEW SAINT HILAIRE" comes from a contraction of 2 places New York and Vieux Saint Hilaire. It is a way of concretizing the fact tha tI live in NY but shows in Vieux Saint Hilaire..How 2 langages French and English are sometimes and quite often using the same word to say exactly the same thing.
I am selecting some of these words as a starter for the collages shown during this exhibit.